Using base board, build arch with concrete patio blocks, and invite students to sit and stand on it.
What is holding up the arch? What happens to the downward force of the blocks?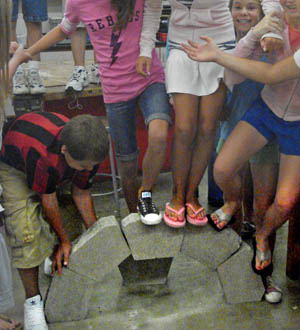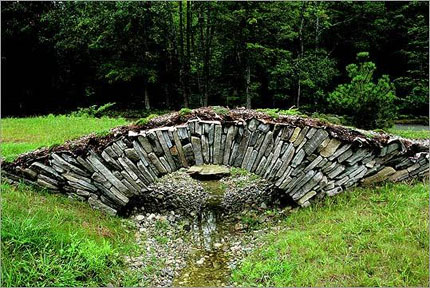 A stone arch works solely in compression.
Mortar, when used primarily serves to transmit compressive forces, rather than to "stick" the stones together.
Above: Dry Stone arch by master mason Dan Snow
Below: Echo Bridge, Newton