Kitchenware is a fun side project.
When doing spoons, make sure you gouge out the bowl before you cut out the spoon.
Look at artist pages first for ideas
Make Mock-up in corrugated cardboard first, transfer to wood
Gouge bowl first for spoons
Make relief cuts
Make Edge Profile cuts
Make face cuts
Shape edges with chisel
Glue up curvy pieces; beefing up a handle with layers
Smooth with 3 grades of sandpaper
Drill hole for hook
Oil Finish
Decoration- Don't ruin it at the end!
Materials:
1x4 pine
1x4 radiata premium pine
1x4 padauk, walnut in thin strips
1x8 maple
Practice first with soft pine, then glue-up hardwoods
Simple spoon or spatula
Flatware
Built-up blocks and ladles
Try using found wood doweled together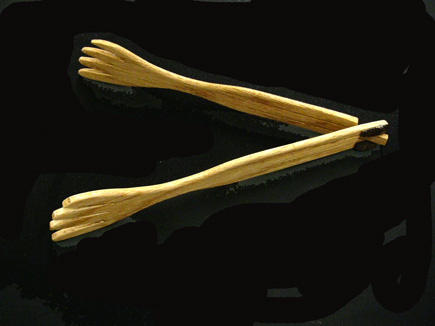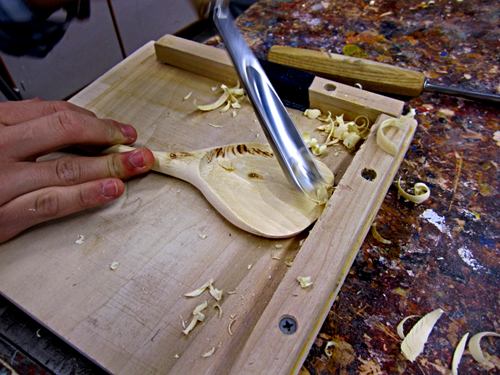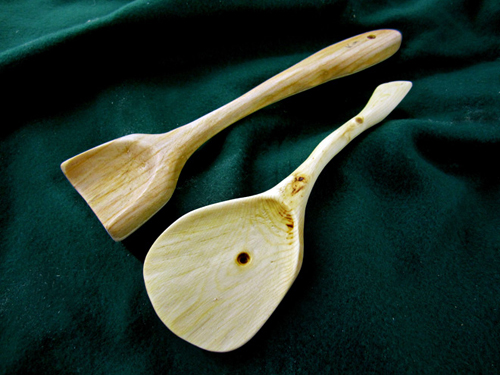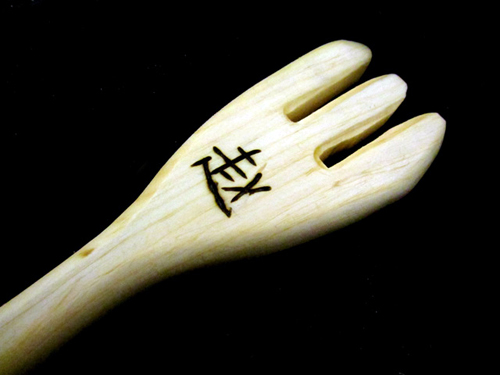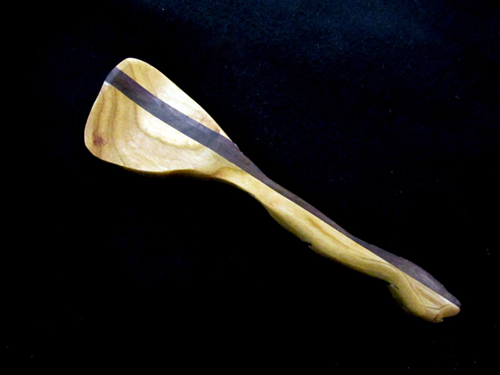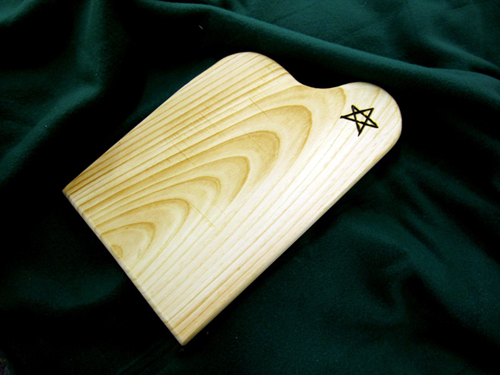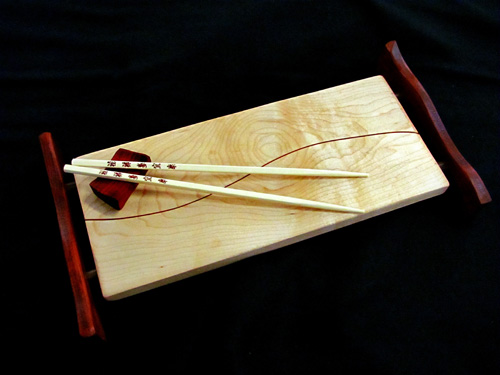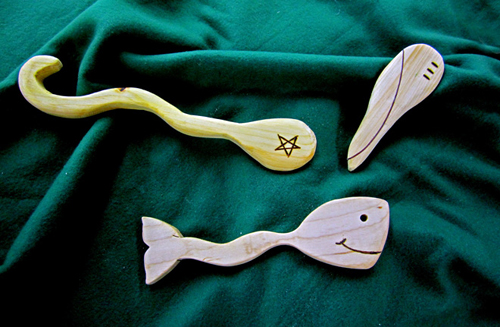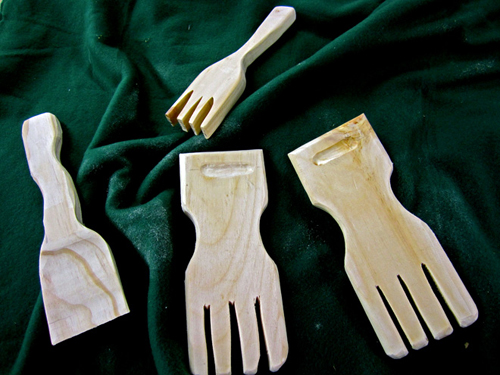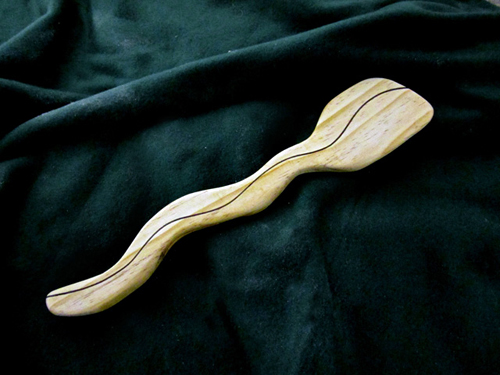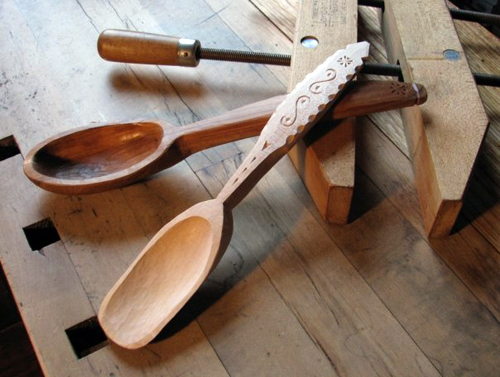 salad tongs- 1/4" cherry or maple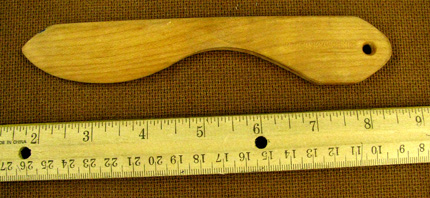 Butterknife- 1/4" maple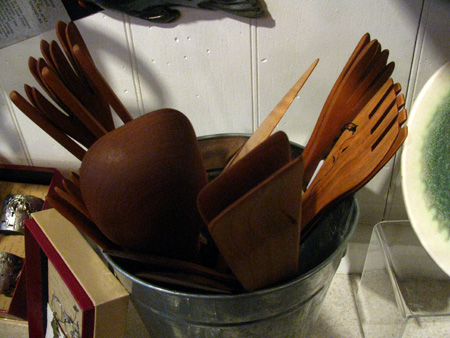 Spoons and spatulas by Jonathan's Wild Cherry Spoons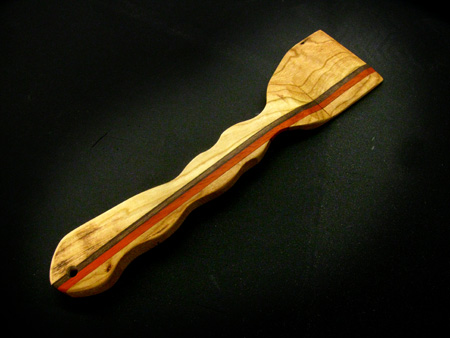 You can also make a small wall rack with hooks to hold your creations.